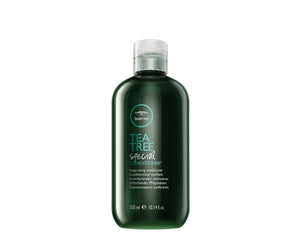 Hair Type
Ideal for All Hair Types.
Fragrance
The reviving scent of tea tree provides an invigorating aromatherapy experience like no other.
Ingredient Spotlight
Contains the famous Tingle Complex—a blend of tea tree, peppermint and lavender that leaves a cooling, "tingling" sensation on the scalp.
Sustainable Packaging
As part of our long-standing commitment to the environment, our products are phasing into PCR* (post-consumer recycled) packaging, as noted by this symbol.