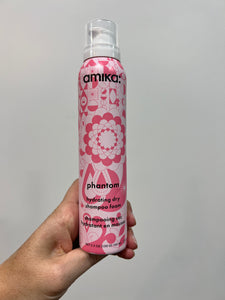 What It Is
Gentle cleansing foam that absorbs dirt and oil while hydrating the scalp.
What It Does
Absorbs excess oil, buildup and odor at thescalp; lightweight foam disapparates without residue; leaves scalp + hair rehydrated and refreshed.
What Else You Need to Know
• Rice, tapioca, and corn starch absorb dirt, oil, and product build-up
• Conditioning agents leave hair soft, silky, and hydrated while reducing static.
• Perfect for chemically treated or curly hair types that want to refresh between washes without losing moisture.